1. Focus on UX
Google launched the new official ranking update Core Web Vitals in June 2021. Usually, Google's core updates are about the content. However, this time it's all about the user experience (UX).
Core Web Vitals are page experience signals that measure the UX for your site by looking at 3 main things:
stability;
interactiveness and responsiveness.
Why is Google doing that?
Well, Google strives to deliver its users the best experience and engagement across various devices. In fact, mobile signals are the most important with Google's switch to 100% mobile-first indexing since March 2021.
Related Article: What to Do if My Website Doesn't Pass Core Web Vitals?
How to Rank Higher on Google?
In this video, we explain 5 effective tips on how to rank higher on Google in 2022.https://www.youtube.com/embed/xm–iJvwBN4
2. Use Internal Linking
We previously talked about the importance of internal and external links. By the way, we just used one!
Internal links help to link different pages within your site using relevant keywords. It can be a huge opportunity for SEO because normally, traffic isn't distributed across all pages evenly, leaving a lot of pages orphaned.
For example, Spencer Haws ran an experiment on his website to understand how internal links benefit rankings. After adding internal links to 47 articles (without any content update), 76.6% of the posts saw improved positions in Google. Impressive, right?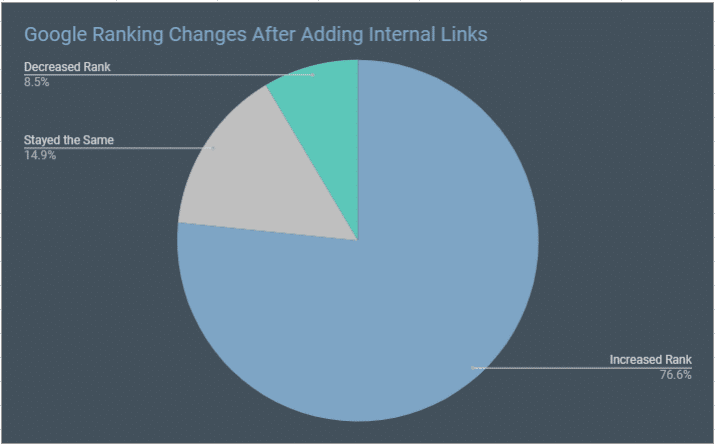 Source: NichePursuits
Utilizing internal links gives Google a chance to better understand context through anchor text (clickable text in a hyperlink) and indicate the value of the page.
TIP! It can also be a good idea to use the 'Related Article' to showcase one of your articles.

However, according to Google's John Mueller, having too many internal links on every page can also be harmful. Because if you cross-link every page, search engines can no longer understand the site's structure and the relevance of one page to another.
3. Focus on Entity-Based SEO
What is entity-based SEO?
Entity-based SEO is a context-based word or term that can be used to describe your niche contextually. Entity-based SEO focuses on large topics and concepts that allow search engines to provide accurate results straight away.
Some keywords and phrases have multiple meanings. Look at the example below. The word "capri" relates to a famous juice drink "Capri Sun", an island in Italy, a style of pants, and more!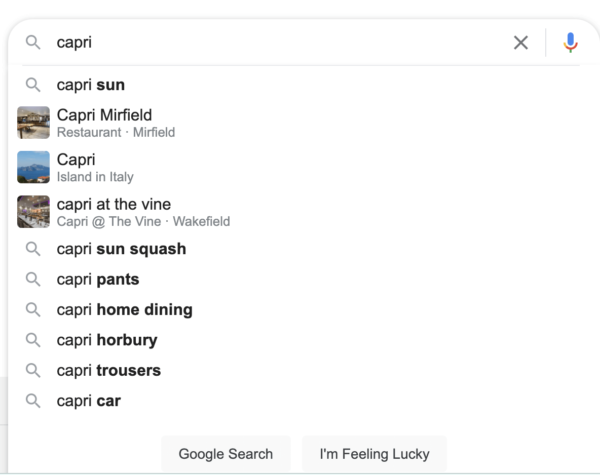 So, how do you get your content in front of the right users?
Today, search engines are advanced with semantic search functionality and can understand the meaning of the users' queries.
To help Google best understand what your page is about, you need to include the word relevant to your niche. It also isn't bad to have it in the meta title or inside the title tag.
This is also where internal links and domain authority come in, as you want Google to add you to the high E-A-T (expertise, authoritativeness, and trustworthiness) knowledge graphs.